Are you looking forward to a holiday in Florence? Read our travel guide to Florence to find out everything you need to know before travelling to Florence – transport, airports, public transport, accommodation, prices, food and when to visit Florence.
Florence
Few cities are as romantic and vibrant as Florence, Italy. The modern era began in Florence.
Beautiful sights and art are what attract millions of visitors to Florence every year. Everyone wants to see the art in the Uffizi Gallery, the Duomo with the world's largest brick dome and Michelangelo's statue of David.
We've already told you what to see in Florence. Today we'll talk more about transport, accommodation and other practical information before your trip to Florence.
Transport to Florence
By air to Florence
Florence and Tuscany is very well connected to a number of major European cities including Prague, Berlin, Amsterdam, Vienna, London and others. You can choose from 3 airports:
Pisa Airport (PSA) – Pisa International Airport can be reached from Prague, Vienna, Budapest, Krakow and many other European cities. Direct flights are frequent and return tickets are available from €25 for various dates.
Florence Airport (FLR) – Florence Airport can be reached from Vienna, Munich, Frankfurt and more. The choice is slightly smaller and tickets are generally more expensive than for flights to Pisa.
Bologna Airport (BLQ) – Bologna Airport is served by scheduled flights from Prague, Vienna, Wroclaw, Krakow, Nuremberg, Berlin and other cities. There are a variety of dates to choose from and tickets are often at symbolic prices.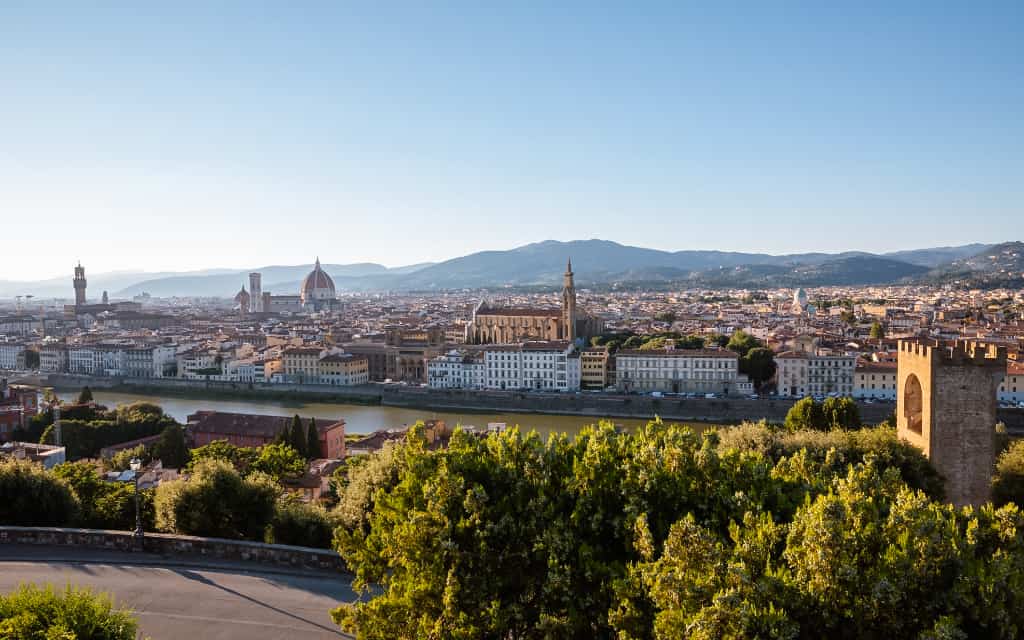 How to get from the airport to the centre of Florence?
1. Pisa Airport (PSA)
Most visitors arrive at Pisa airport, from which you need to get to Pisa station to catch the train to Florence. The airport is about 1.5 kilometres south of Pisa.
The airport is small, but sufficient if you don't need extra services and don't mind sitting on the ground sometimes (there are fewer seats). The airport has only 1 terminal and flights arrive for most of Tuscany, so it is often crowded.
From the airport you can get to Pisa Station by the automated Pisamover train (driverless). There are blue ticket machines at the airport and at Pisa Centrale Station, where the train will take you. A one-way trip costs €5 and takes only 5 minutes.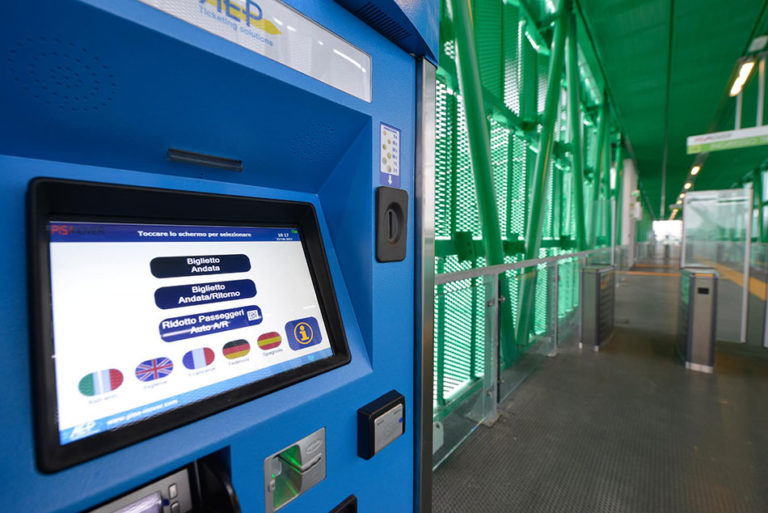 At Pisa station you can buy a ticket to Florence (price around 10 €). The journey takes an hour. You will get off at Firenze Santa Maria Novella Station, the busiest station in Florence and right next to the city centre. If you have accommodation in the centre, it is within easy walking distance.
2. Florence Airport (FLR)
Florence Airport is easy to get to the city centre from Florence Airport – take the T2 tram and you'll be at Firenze Santa Maria Novella Central Station in 15 minutes. You can buy a ticket from a machine (cash or card) and it will cost you €1.50.
3. Bologna Airport (BLQ)
Letite Bologna is not in Tuscany, but it is very well connected to Florence. The most convenient way to get from the airport is by direct Appenino Shuttle bus. The trip takes 1 h 25 min and costs 20 €.
Buses stop just outside the main terminal – about 50 metres to the left in a small square. In Florence, they are building right next to the Fortezza da Basso, in Piazzale Montelungo.
I recommend to order tickets in advance so you can go straight to the bus on the spot. Simply print out your reservation, download it to your mobile phone or copy the number and show it when you board the bus. If you miss your chosen connection, you can take the next connection. Tickets cost €25 when purchased from the driver.
Florence by car
A car represents the ideal way to explore the surroundings of Florence and see more of Tuscany. What is the distance to Florence from selected locations in Europe?
Prague – 10 h 44 min; 1 044 km
Berlin – 12 h 45 min; 1 246 km
Vienna – 8 h 35 min; 864 km
Bratislava – 9 h; 932 km
Budapest – 9 h; 960 km
If you go via Innsbruck, Austria, you will incur the following charges along the way:
A motorway vignette for Austria for €9.90 for 10 days (motorbikes €5.80).
Payment for crossing the Brenner Pass between Innsbruck and the Austrian-Italian border 11 €
The toll in Italy is about 8-9 € per 100 km. To get to Florence, you will pay a toll from the Brenner Pass of about 33 € (the price is valid in one direction). You can pay the toll in cash or by card. Each payment gateway has a symbol at the top showing how you can pay.
The Brenner Pass vignette and payment for Austria can be purchased online in one place.
If you are driving from Vienna, you do not pass through the Brenner Pass. On the other hand, you will pay more in tolls. You can calculate the toll here. The toll to Florence is around 38 €.
Petrol and diesel prices vary from country to country. For current fuel prices, please follow this link.
TIP: If possible, avoid driving into the centre of Florence. Not only is the historic centre easily walkable, but many places are inaccessible by car and the roads are very narrow. They were originally intended for horses. Moreover, parking in the centre of Florence is almost impossible.
Car rental in Florence
Are you planning to rent a car locally? It's very simple. At Rentalcars.com you fill in the necessary details and present your ID card upon collection. The price also includes insurance and free cancellation. You can pick up your car at the airport.
When choosing a car, I recommend choosing smaller cars. Many of the streets and roads in Tuscany are very narrow and winding, so you might have trouble getting around with a larger car.
Transport and public transport in Florence
The historic centre of Florence is easily walkable. Between the Galleria dell'Accademia and Piazzale Michelangelo, with both places on opposite ends of the centre, the walking distance is only half an hour (and you walk uphill to Piazzale Michelangelo).
However, if you are staying outside the centre in a quieter area, local public transport may be useful.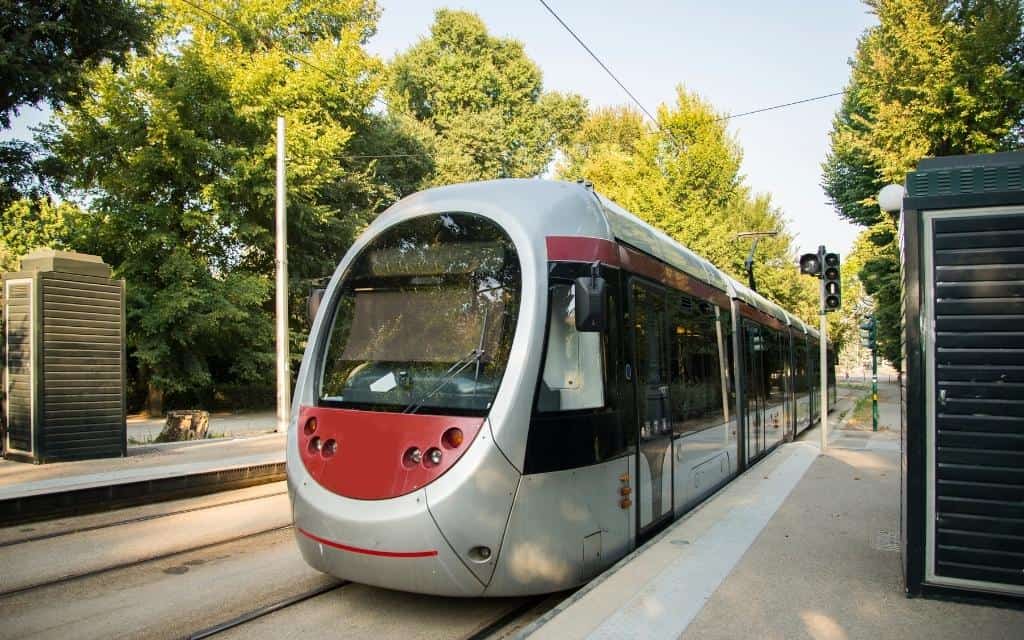 Florence is well served by public buses and trams, which are operated throughout Tuscany by Autolinee Toscane.
A ticket valid for 90 minutes costs €1.50 (€2.50 on board the bus – drivers don't always have them!), and a set of 10 tickets costs €14. Children up to 4 years old are free of charge.
Tickets can be bought easily from vending machines, Autolinee Toscane outlets and ticket offices, Coop outlets (if tickets can be bought, the place is marked with an Autolinee Toscane sticker). There is a machine at each tram stop where you can also buy a ticket before boarding.
You enter through the front door and check your ticket at the turnstile.
Another option is to send a text message to 4880105, where you write FIRENZE in the text message. The ticket price is € 1.80 (+ operator fee) and is valid for 90 minutes.
Where to stay in Florence?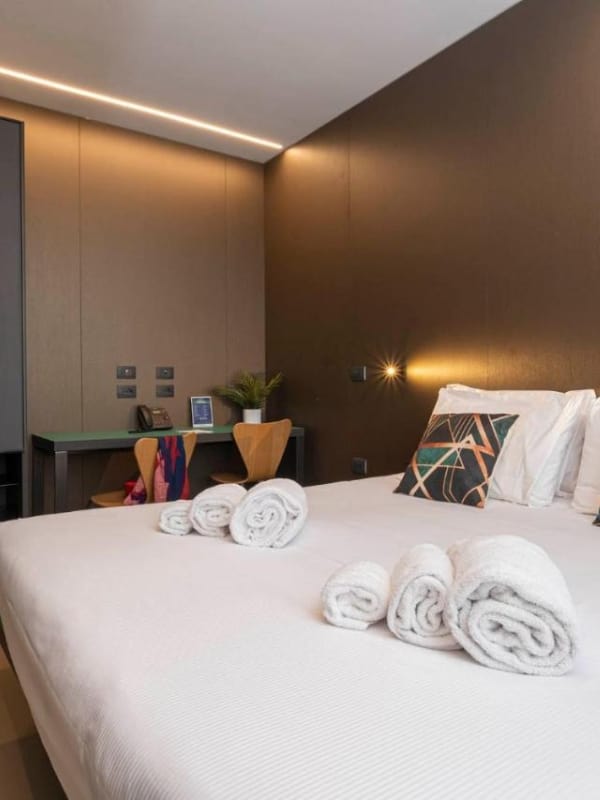 Note: All accommodation tips can also be found in the Florence map below.
What to taste in Florence?
Tuscan cuisine is one of the best in Italy. Florentines start their day with sweet pastries. Mostly croissants and cappuccinos. Standing at the bar – this will save you a few pennies as it's cheaper than sitting down for breakfast.
For mains, try the huge Florentine steak grilled on the fire. If you prefer pasta, typical of Florence is pappardelle and the dish Papardelle al cinghiale with wild boar ragout.
Old bread is not thrown away in Tuscany. They make a delicious and rich Pappa al pomodoro soup and add tomatoes, herbs, seasonal vegetables and beans.
Ditto Ribollita, or twice-cooked soup. One day it is cooked as a vegetable Minestrone and the next day it is thickened with white Italian bread. Especially in the colder months, it warms up perfectly.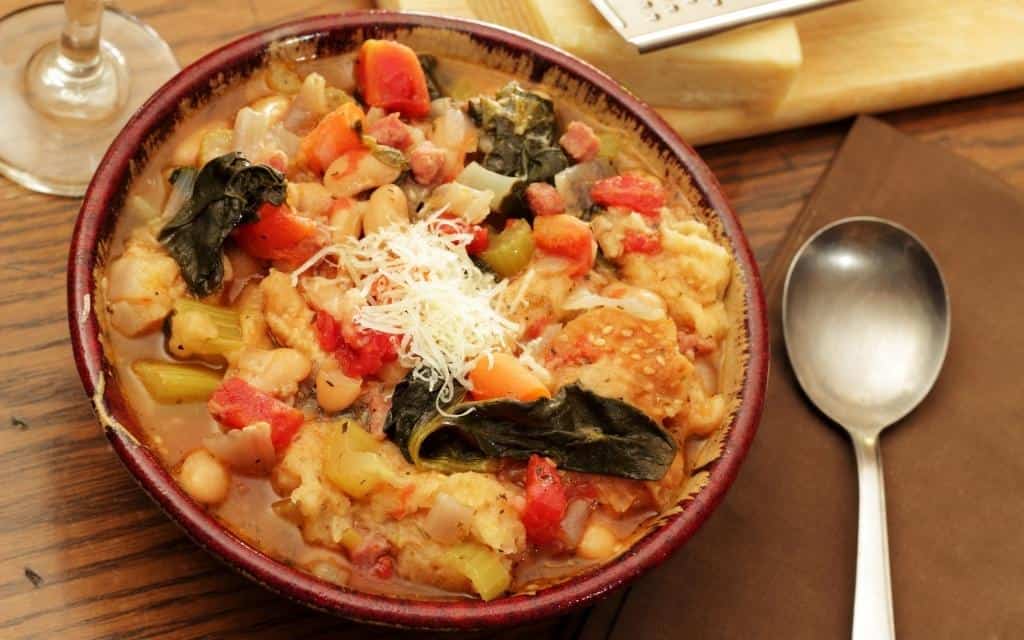 Crispy Tuscan bruschetta bread with sauce, salsa or chicken liver pate is served as an appetizer.
For ice cream, beware of the colour of the flavour. It should not be very distinctive, because this means that the manufacturer "colours" it with artificial dyes. Gelato was made right here in Florence, so you have to try it even if you're here in the middle of January.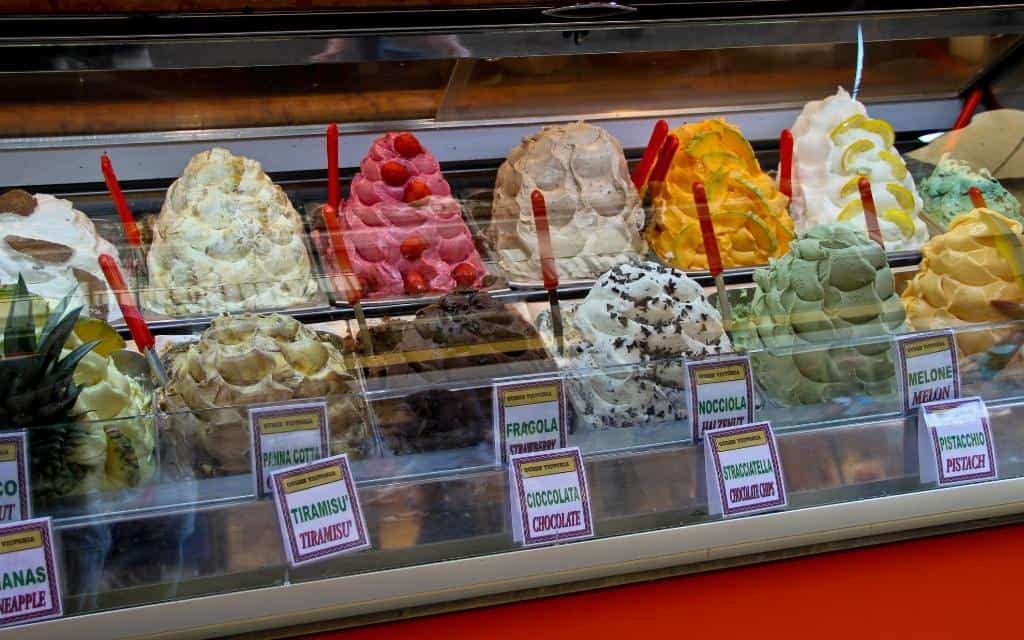 Where to eat in Florence?
In Florence you can generally eat well. You rarely step wrong. You can find good restaurants near the main tourist spots, but you'll want to be a bit more vigilant. The same applies to gelaterias. Below are some of our tips.
Restaurants and trattorias in Florence:
Food in hand:
Street foodtrucks with Paniny al lampredotto (sandwich with tripe)
Ice cream:
Would you like to taste a little of everything? Visit the Mercato Centrale, a large indoor market near the Basilica of San Lorenzo. Downstairs you can buy your groceries and upstairs there is a ready meal where you can also sit down.
The Mercato Centrale also includes the San Lorenzo outdoor market, where there are plenty of stalls ranging from carnival masks to leather goods (leatherworking is typical of Florence).
Note: You can also find all the restaurant tips in the Florence map below.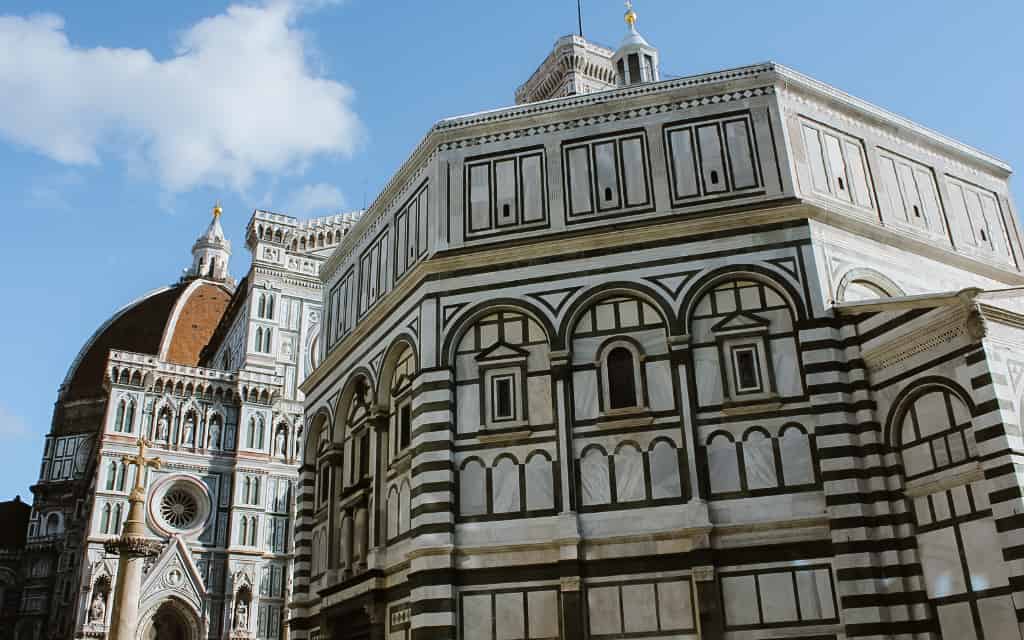 Prices in Florence
You'll pay around €15 for a meal in a cheap restaurant and around €60 for a 3-course dinner for two. The prices of basic foodstuffs are as follows:
Milk 1 l – 1,31 €
White bread 500 g – 1,69 €
Eggs 12 pcs – 3,48 €
Cheese 1 kg – 15,75 €
Chicken breast 1 kg – 9,55 €
Bananas 1 kg – 1,91 €
Potatoes 1 kg – 1,49 €
Water 1,5 l – 0,58 €
Florence, Italy: what is the weather and when to visit?
Spring (April to June): the weather is usually warm and sunny. Everything is blooming beautifully and tourists are increasing.
Summer (July and August): these are the hottest months in Florence and the peak tourist season. Florence can be quite hot and crowded at this time of year, but on the other hand there are many festivals and events taking place during this period.
Autumn (September to October): temperatures begin to cool and the summer crowds begin to thin. This is also the time of year when grapes are harvested in the Chianti region, so if you love wine, autumn is the perfect time to visit Florence.
Winter (November to March): these months are the coldest and fewer tourists visit the city. However, temperatures are still mild and rarely drop below freezing. There are shorter queues at the most popular sights and accommodation is usually cheaper.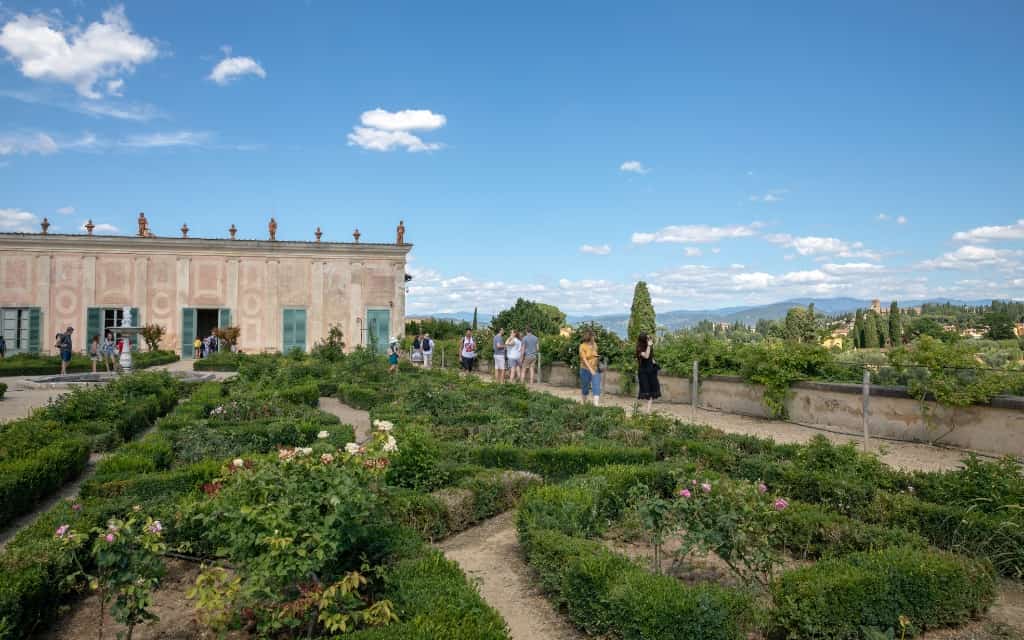 How to enjoy Florence?
Walk the city on foot. The historic centre of Florence is not large and is easily walkable.
Visit the trattoria for typical Tuscan cuisine.
Choose at least one church, cathedral, basilica and go inside. For more ornate interiors, visit the Church of Santa Maria Novella or the Church of Santa Croce. Every church is an art museum in itself.
Enjoy the view of Florence – from the dome or bell tower of the Duomo, Piazzale Michelangelo or the Church of San Miniato.
Taste the Florentine gelato. Florence is not only the cradle of the Renaissance, but also of gelato, which spread from there to the rest of Italy.
Book tickets in advance for the Uffizi Gallery, Accademia Gallery and Palazzo Pitti. The queues tend to be long. In high season, it's best to book tickets for other tourist attractions (see the information in the article on sights in Florence).
Visit other cities in Tuscany – Pisa, Lucca, Siena, Arezzo, Pistoia. It's over half an hour by train to Bologna.
Day Trip from Florence
Florence is famous for its beautiful nature. Fields of sunflowers, vineyards, olive trees, cypress trees, rounded hills with distant views. This is what the Tuscan countryside looks like.
There are also many beautiful towns in its vicinity. Each of them will give you a different atmosphere. Each one is different. Lucca, Pistoia, Arezzo, Pisa, Siena.
All cities are easily accessible by train or bus. Or rent a car and drive around all the places in Tuscany at your own pace.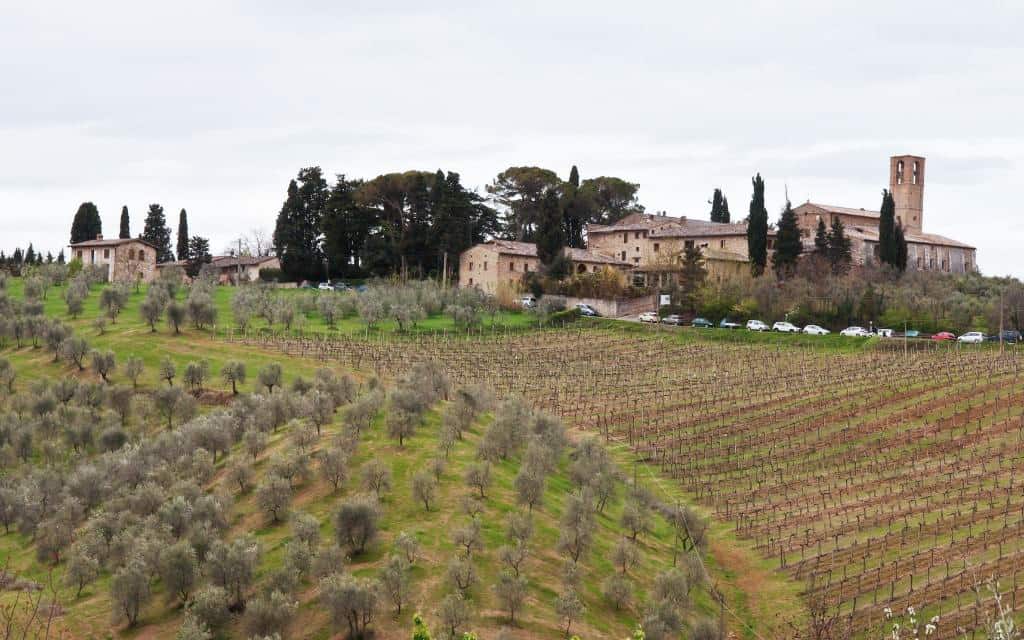 Florence map
HOW TO USE THIS MAP: Above you will find a detailed map of Florence. Click at the top left of the map to see separate layers with highlighted locations. You can hide and show the different layers or click on the icons on the map to see the names of the places I mention in my guide to Florence, Italy. If you want to save the map, star it. For a larger version, click on the icon in the upper right corner.
Florence practical information
Currency: euro (EUR)
Payment: For small purchases and payments, it is smaller to have cash with you, but otherwise you will pay by card in most places. Take a look at what fees your bank charges and what exchange rates are in order not to overdo it. We can recommend the World card from mBank for us. There are also plenty of ATMs in the city where you can withdraw cash if needed.
Electric socket: In Italy they use electrical sockets type C, F and L. Types C and F are compatible with most sockets in Europe and are widely used in northern Italy (including in hotels). L sockets are mainly found in older houses. If you are travelling from the UK or Ireland, you will need a socket reducer. In Italy, the electrical sockets used are types C, F and L. Types C and F are compatible with most sockets in Europe. Hotels and other tourist places have them too. Type L sockets are mainly found in older houses. It's better to pack a reducer, but you can buy it in almost any store for a few tens of crowns if needed.
Language: The official language is Italian. However, you can also speak good English in the tourist areas without any problems.
Safety: Florence is generally a safe city. As in any tourist city, there is a risk of pickpocketing, so keep a close eye on your belongings and hide them well. Especially in places with a higher concentration of people.
Ticket reservations: for some venues it is better to book tickets in advance, as there can be long queues at the venue or tickets can sell out days in advance:
The best booking resources for visiting Florence
Via Booking.com we search for all accommodation. It is the largest accommodation portal in the world and you will find everything from modern hotels, cosy guesthouses to seaside villas.
Get Your Guide is a huge booking system for buying tickets, guided tours and all sorts of activities. In one place you can read other travellers' experiences and book tickets to the Vatican Museums, a cruise on the Danube or a desert safari in Dubai.
If you are planning to rent a car in Tuscany, the best experience we have with Rentalcars.com where they have the widest range of cars at good prices. Insurance and free cancellation is included.
This was a travel guide and practical tips for Florence. If you have a question or want to share your experience in Florence, write in the comments below. Have a safe journey!
More information about Florence and Italy
FLORENCE: See tips on the best places to visit in Florence.
ITALY: Get inspired by the most beautiful places in Italy.
ROME: Rome is one of the most popular cities in Europe. Here's a list of the best things to see in Rome. Build your 3-day Rome itinerary and see how to save in Rome. Find out all about the Vatican Museums or the Colosseum.
VENICE: In the article What to visit in Venice we bring you tips on the most beautiful places and other useful tips.
NAPLES: Naples has one of the oldest historic centres in the world and many other beautiful places to see.
TUSCANY: Tuscany is one of the most popular parts of Italy. You can't miss Florence on your visit to Tuscany – for tips on what to see in Florence, see the separate article.
Pisa is another wonderful city to see in Tuscany.
LOMBARDIA: Milan is the capital of Lombardy, famous for its magnificent cathedral. Just outside Milan is Lago di Como, a beautiful alpine lake.
DOLOMITES: One of the most beautiful mountain ranges in the world can be found in northern Italy. What to see in the Dolomites is in a separate article. In the Dolomites guide we share useful tips on how to plan your trip to the Dolomites.
Read even more tips on travelling in Italy.